September 10, 2021
Remembering 9/11
Today we remember every victim of the terrorist attacks of September 11, 2001.
Although 20 years have passed, I know that each of us in the Medgar Evers College family observes this anniversary in our own, personal way. Wherever you were on that fateful day, you will always recall how you heard the news about the terrorist attacks.
Many students who are entering Medgar Evers College were not yet born on that infamous Tuesday morning. Nearly 3,000 died as the Twin Towers collapsed in Manhattan, the Pentagon in Washington was struck, and an airplane crashed in a field near Shanksville, Pennsylvania. Collectively, these events remain the deadliest act of terrorism in history. Those who have lived through this difficult moment and the dark days that followed recognize the enormity of this tragedy and how its aftermath two decades later has left an indelible mark on our nation's psyche.
As Americans and New Yorkers, we share the bond of honoring those who perished and celebrating their lives and contributions. We acknowledge their sacrifices, and we carry with us the examples of heroism and bravery demonstrated by so many on that mournful day.
While thousands of our fellow human beings lost their lives in New York City, Shanksville, and Washington, the events of September 11th were an attack on all people who value peace and good will. They were aimed at eroding our hope, our sense of safety, and our belief that good always triumphs over evil.
Our times are characterized by discord and upheaval, and world events provide many examples of those who seek to divide us and erase our humanity. But on this day we come together to remember those who we have lost and to reaffirm our commitment to unity and respect for all people. Let it be said that the victims did not perish in vain as we do our part to build a world that is more tolerant, equitable, and just.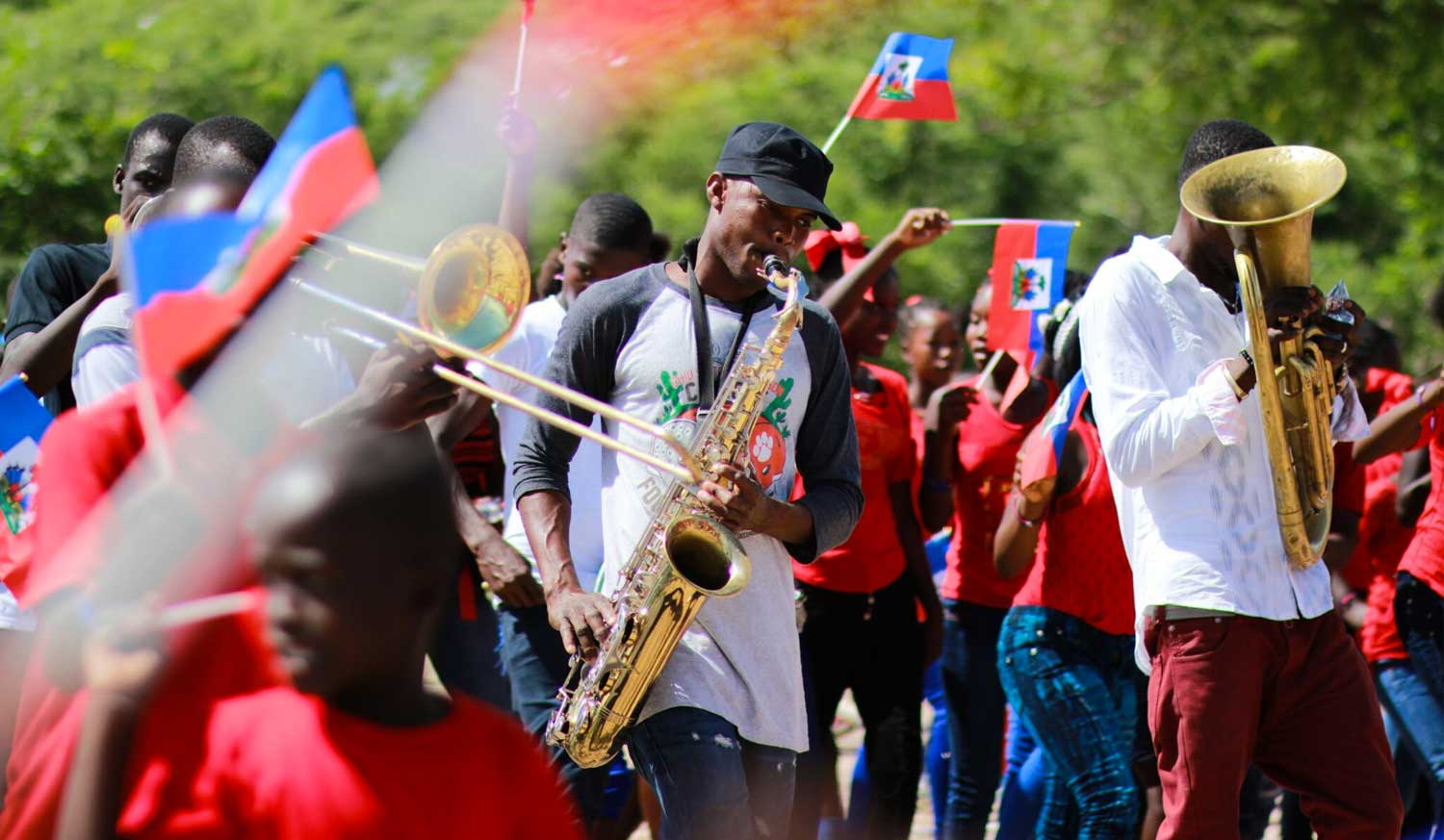 As many of you are aware, a 7.2 magnitude earthquake shook Haiti on Saturday, August 14. With a significant number of our Haitian community members with loved ones back home, we sincerely pray for everyone who has been touched by this tragedy. We, the members of the Medgar Evers College family, extend our wishes of healing to those who are struggling with the pain of uncertainty and deep loss. We remain hopeful for brighter days ahead for our Haitian brothers and sisters.
Medgar Evers College, in partnership with U.S. Congresswoman Yvette D. Clarke, New York City Council Member Farah N. Louis, and other elected officials, is hosting a supply drive to support the earthquake victims. If you wish to contribute to the relief efforts, a variety of medical, personal hygiene, and baby supplies are needed. A drop-off location has been established in the Medgar Evers College gymnasium at 231 Crown Street, where donations are accepted weekdays, from 9:00am to 5:00pm. There are other drop-off locations throughout Brooklyn and Queens. For more information, visit council.nyc.gov/farah-louis/haiti-earthquake-resources.
In addition to these efforts, the Mayor's Fund to Advance New York City is directing donors to several relief organizations. Visit www1.nyc.gov/site/fund/initiatives/nyc-stands-with-haiti.page to learn more and donate.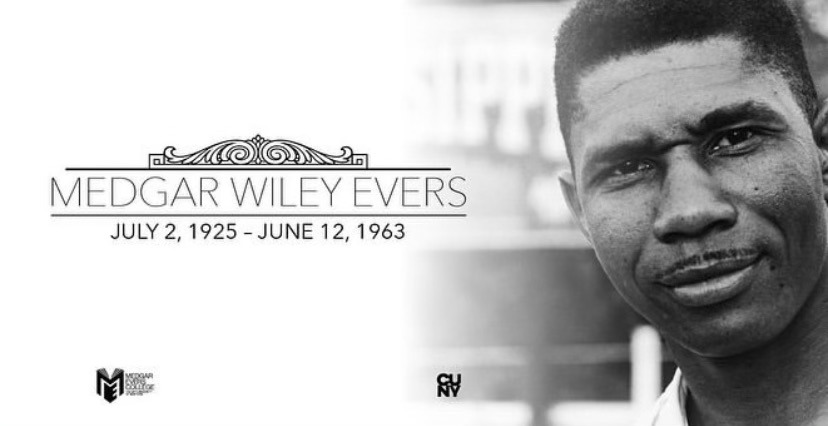 Celebrating the Life and Legacy of Medgar Wiley Evers
Today we celebrate the legacy of Medgar Wiley Evers, who was born on July 2, 1925. We commemorate his lasting contributions as a civil rights leader, the first field secretary of the Mississippi chapter of the NAACP, father, husband, World War II veteran, and our College's namesake.
Nearly six decades after his assassination, we are acutely aware that the ideals Medgar Evers fought to uphold, and for which he ultimately sacrificed his life, still elude us as a society but are nevertheless within reach. Even as we emerge from the last year marred by a pandemic that continues to disproportionately impact communities of color, in addition to civil unrest, voter suppression, and continued police brutality, we are steadfast in our faith that there remains the promise of a better tomorrow. In the words of Medgar Wiley Evers, "History has reached a turning point, here and all over the world."
Medgar Evers' birthday serves as a reminder that our collective work is not done. As students, educators and higher education leaders, we profoundly recognize the transformative power of education. In fact, it was after Medgar Evers was prevented from enrolling in the University of Mississippi's School of Law due to racial discrimination that he was inspired to join the NAACP. Only when we understand our history can we make substantial progress towards our future.
Medgar Evers' birthday is also an opportunity to reflect on the mission upon which our institution was founded and, by extension, our individual commitment to cultivating positive social change, civic engagement, as well as social and economic justice. Let us each continue to honor the legacy of Medgar Wiley Evers by building the kind, compassionate, and equitable world that he envisioned.