Amblin Partners to Make Film Adaption of Medgar Evers Professor's Novel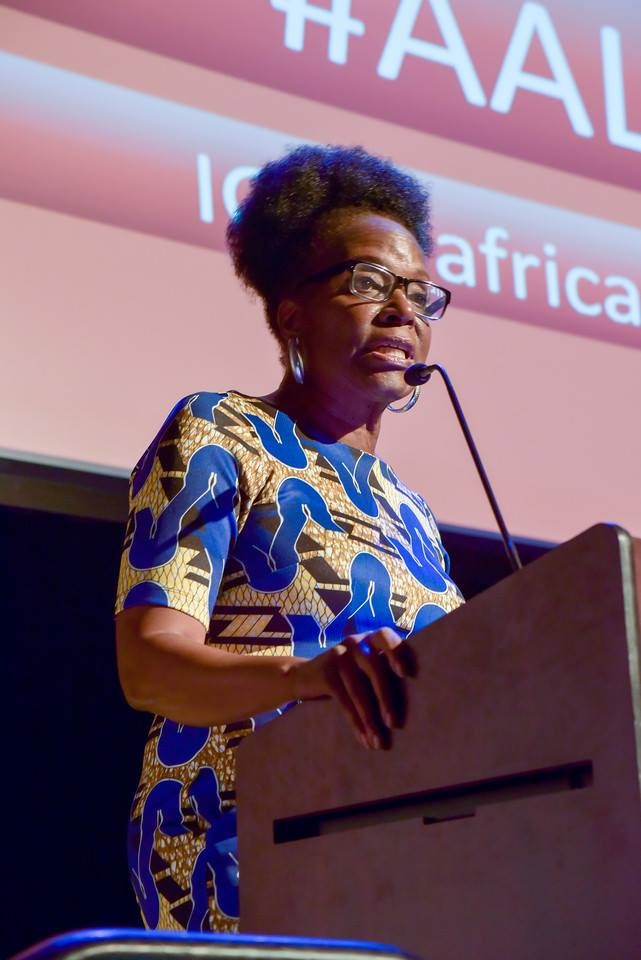 With the announcement that Amblin Partners will be bringing the 2020 novel Confessions in B Flat to the silver screen, it will be the most recent time Hollywood has come knocking on the door for Medgar Evers College's Donna Hill. An associate professor of professional writing at MEC, Hill has seen three prior novels—Intimate Betrayal, Masquerade, and A Private Affair—get adapted for television. An early pioneer of the African American romance genre, the Brooklyn native's latest effort is a piece of historical fiction that tells an emotional love story set amid the Civil Right movement whose plot is centered on two young people, Jason Tanner and Anita Hopkins, who fall in love amid the turmoil of the decade despite their clashing political beliefs.
Steven Spielberg's production company is behind shooting this project with four-time Oscar-nominated producer Kristie Macosko Krieger, Aimee Carpenter and Academy Award-winning actor Octavia Spencer set to produce. Spencer will also be playing a yet unnamed role in the project. It all comes at the end of two years of secrecy that found Hill being surprised by the announcement when it dropped while she was attending a writing conference.
"The offer was made [in 2021]," Hill recalled. "Legal stuff meant we had to make sure it was announced at the right time and they wanted certain people attached to it. Spielberg was doing something else and he was working on Fablemans. Octavia Spencer is executive producing and she wanted to make sure everything was done at the right time because she was doing projects. One month because six and six months because a year or a year and a half. I put it out of my head. I was so overcome when they made the announcement—I literally burst into tears and don't even know if I read the whole thing."
Hill's use of major historical figures (Dr. Martin Luther King, Jr., Malcolm X, Bayard Rustin) and actual locales (The Apollo Theater, Bedford Stuyvesant's Birdel's Records), combined with pictures from the era make Confessions a compelling read driven by the solidly written characters. What originally started out as part of her master's thesis wound up with the author taking inspiration from growing up during the Civil Rights era as a self-described child of the '60s. The biggest challenge for Hill was maintaining the historical time line while not infusing too much of her own back-story into the narrative.
"A great majority of everything that took place during that time period I was young, but I remember so much," she said. "I was in school when Kennedy was assassinated- I remember getting sent home and how my grandmother was a mess. Some of the things happened when I was older and old enough to hang out. Some of the things happened when I was younger. Of course, the musical elements of it—I'd think I'd want to put in a Supremes song, but then I had to remember the time period. That song didn't come out yet. Things like that. I had to be cognizant of what I remembered and what I lived [versus] what was actually happening in the window that I wanted to show."
As someone who started out in fifth grade writing love letters for her girlfriends to give to their boyfriends, Hill has come a long way with more than 100 published titles to her credit. And while this recent deal with Amblin Partners has the potential to be a game-changer, Hill has been plunging ahead and is set to release I Am Ayah: The Way Home, her forthcoming novel set on The Amistad. All that said, sharing craft with her students continues to give Hill a huge sense of accomplishment.
"I have been able to do for students what I didn't have when I was in school," she said. "Medgar allows me to do that by teaching composition. I lean most of my courses into African-American history and creative writing classes. I really enjoy all the kinds of stuff I do in my class. I really enjoy teaching. I love the people and I love my students."